Here are our 5 tips for combining hunting and hiking in our territory of Val d'Ardenne!
Can I hike during hunting season? A question that often comes back to us. Here are 5 tips for your safety!
The winters follow one another and look alike and always the same question that comes up "Can I hike during the hunting season? and or ?"
Are you a nature lover, keen on hiking (amateur or confirmed) but the idea of ​​coming face to face with a charging wild boar or a hunter in the middle of a hunt worries you? Rest assured ! It is quite possible to hike and walk during the hunting season.
Only a few rules of good conduct apply, to allow you to enjoy your passion for nature in the same way as hunters, in complete safety and while maintaining a good understanding between you and other users (mountain bikers, geocachers , pickers, etc.).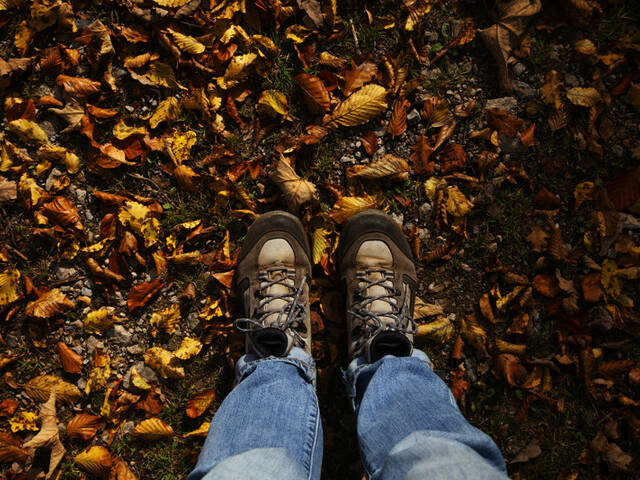 Here are 5 of our tips!
1) Find out about the hunting opening and closing dates!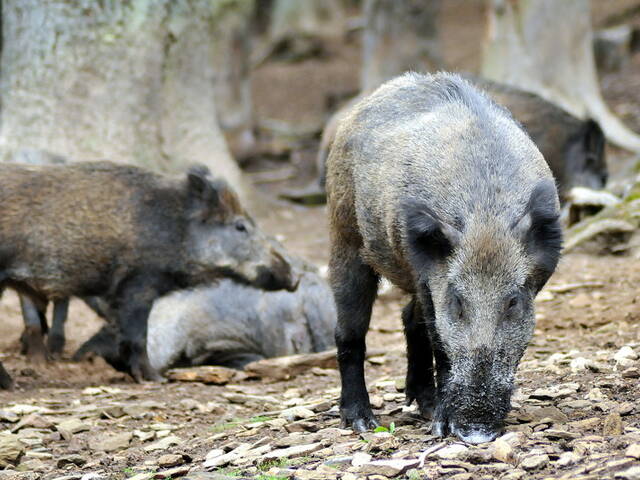 No room for improvisation when it comes to your nature getaways in the Ardennes forest. In order to avoid bad surprises on the ground, an unexpected meeting or any accident, it is better to prepare for it in advance and to show organization. And the first thing to do is to know the opening and closing dates of the hunt at your favorite location.
Driven hunting is open from October 1, 2022 to February 28, 2023, in the Ardennes department,. It concerns big game: wild boar, deer, roe deer and fallow deer. Opening and closing dates are specific for each species. For more information, I invite you to consult the prefectural decree on the FDC08 website.
NB: Attention, the beats in the corn fields do not require a prior declaration
2) Consult the hunting calendar of the PNR of the Ardennes!
Knowing the hunting period over its entire duration is good, but what about the sectors concerned and the dates by sector? Exactly, here we are! Before venturing into the forest, blindly, it is essential, and it is your security, to check if your favorite sector is concerned by hunting on the day(s) you wish to go there.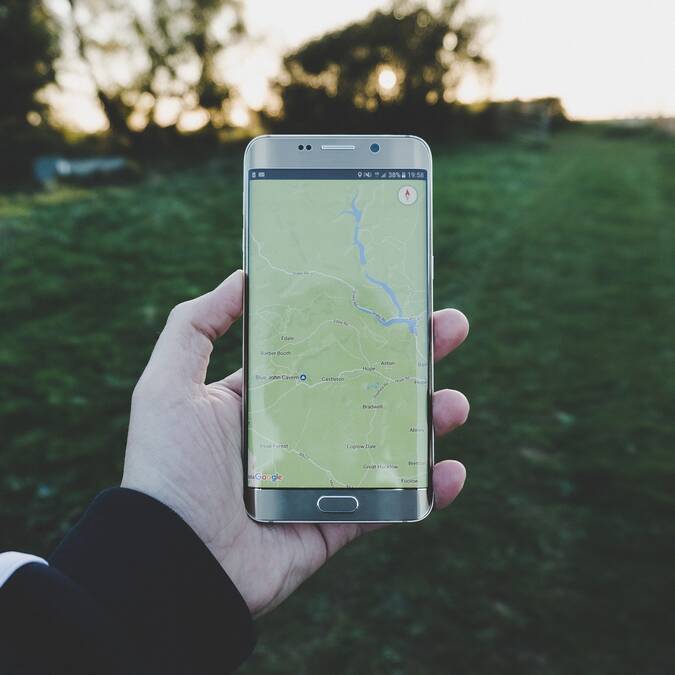 To facilitate the task for all its users, the Ardennes Regional Nature Park puts online, via Google Maps, the dates of driven hunts transmitted by voluntary hunting companies. We talk about a calendar but it is more of a cartographic tool. Be careful though, even if it seems complete at first glance, this tool presents a non-exhaustive list because some territories have not communicated their dates. The PNR cannot guarantee that a hunt will not be organized despite the fact that it is not communicated in this calendar.
It is your responsibility to check before departure that no changes have occurred en route.
To consult it, nothing could be simpler:
Go to the PNR des Ardennes website HERE
Choose a date from the calendar. The territories concerned will be displayed for this date (or another)
You can also use this tool to search by hunting territory and see the dates assigned to it.
3) Open your eyes! Signs and hunting signs are not there to look pretty!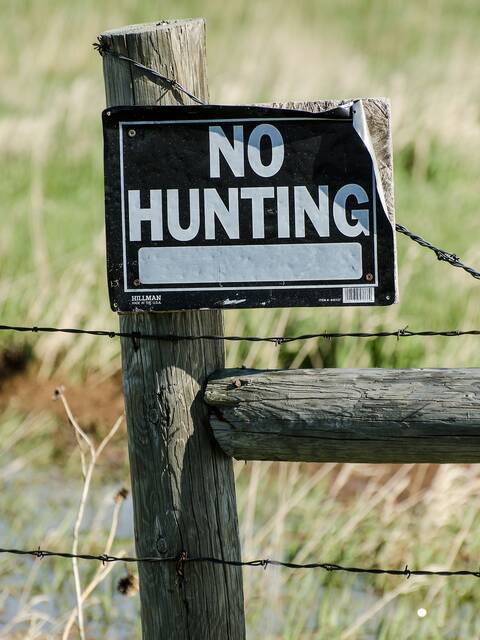 During your expeditions in the forest, you have probably already come across certain panels specific to the activity of driven hunting. Ignoring them could be very dangerous, both for you and for the hunters. We give you some advice on how to recognize, read and understand them. And above all, knowing what attitudes to adopt in the face of them.
Signage is mandatory for certain hunting and trapping activities.
In the Regional Natural Park of the Ardennes, driven hunting is indicated by the installation of signs specifying in particular the words " Hunt in progress " or " beaten in progress » on the main accesses of the hunted area and by the port of a orange fluorescent vest, obligatory by the participants in the beat. Other signs can signal the danger associated with the activity: watch out hunting in progress "," be careful shooting bullet "," caution trapping ", etc. These signs are more often intended to dissuade you from entering an area than to inform you of a hazard.
You might also come across signs " Hunting prohibited » set up by associations for the protection of wildlife. But also by landowners who wish to ban hunting in their homes. For this type of signage, you should not come across any hunters, with some exceptions. These are areas where game is left undisturbed so that it can breed.
When the land is placed in a hunting and wildlife reserve (local, departmental or national), signs must materialize the limits of the reserve. " Hunting reserve "," Hunting and wildlife reserve "," National hunting and wildlife reserve ". These spaces are in fact game reserves in which hunters can "manage" species. These reservations are usually without risks.
Finally, hunters also use signage to delimit their hunting territory, to prohibit it to neighboring hunters. For instance : " private/reserved hunting ground "," private hunting "," XXX Hunt Friendly "Etc.
4) Report your presence to the hunters!
If despite everything, you find yourself in the middle of an inadvertent beating, signal your presence appropriately. The ideal is to contact a hunter. He will tell you the extent of the area concerned and the paths to take in order to avoid any risk to your safety. Next trust to a map or a GPS to circumvent it. To spot a hunter, it's easy. They have conspicuous orange fluorescent clothing as detailed above.
5) Ask the tourist office for advice!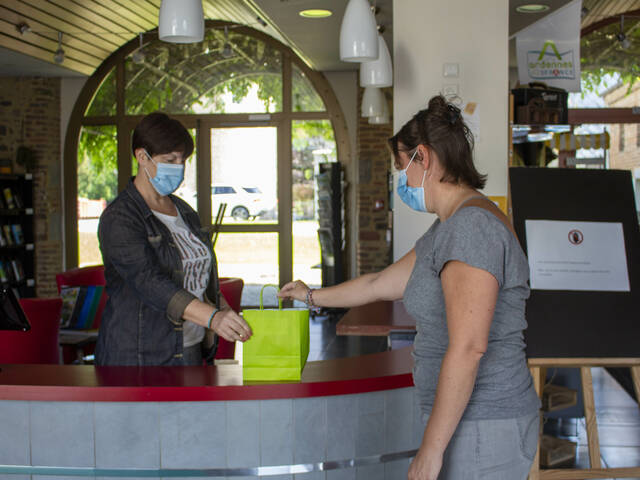 And that's where we come in!
Is your internet connection acting up? You are not a big fan of the web or you simply have a few questions on the subject?
Contact your tourist office!
Or simply when you come!
Our travel advisors will be happy to answer your questions. They will advise you on the best itinerary to follow during your stay.
We also have in our shop everything you need so that you do not miss anything. From walking sticks to hiking guidebooks, you will find everything you might need on site. You will also find some of our "Must Have" in terms of hiking, on our online store
In short…
Prepare your outing in advance by following the advice given above.
Consult and verify the hunting calendar until the big day of your outing. Stay as much as possible on existing trails known to all. Your presence is less likely to surprise hunters. You should also know that a hunter is not allowed to shoot near roads, houses and main roads. Trust the signs, your senses and your intuition. Distant shots, barking dogs or a gathering of vehicles are a real warning. Don't ignore them! Bring reflective, fluorescent or brightly colored clothing or bag to be clearly visible.
You are finally ready to hike in Val d'Ardenne during the autumn/winter season!
And of course no unnecessary risks. Stay careful!
Source: www.parc-naturel-ardennes.fr , www.ffrandonnee.fr
"Did you find this article interesting? Feel free to share it on your social networks using the share buttons below. »