On this Easter Monday, I'm taking over to offer you a fun recipe that your children will love to share with you. And since Easter rhymes with chocolate eggs, as much as it looks like? After Sunday's egg hunt, it's time to get your hands dirty and share a pleasant moment with the family. Here is the culinary workshop of the day: Easter cake-pops! Parents and children, on your marks, get set, go!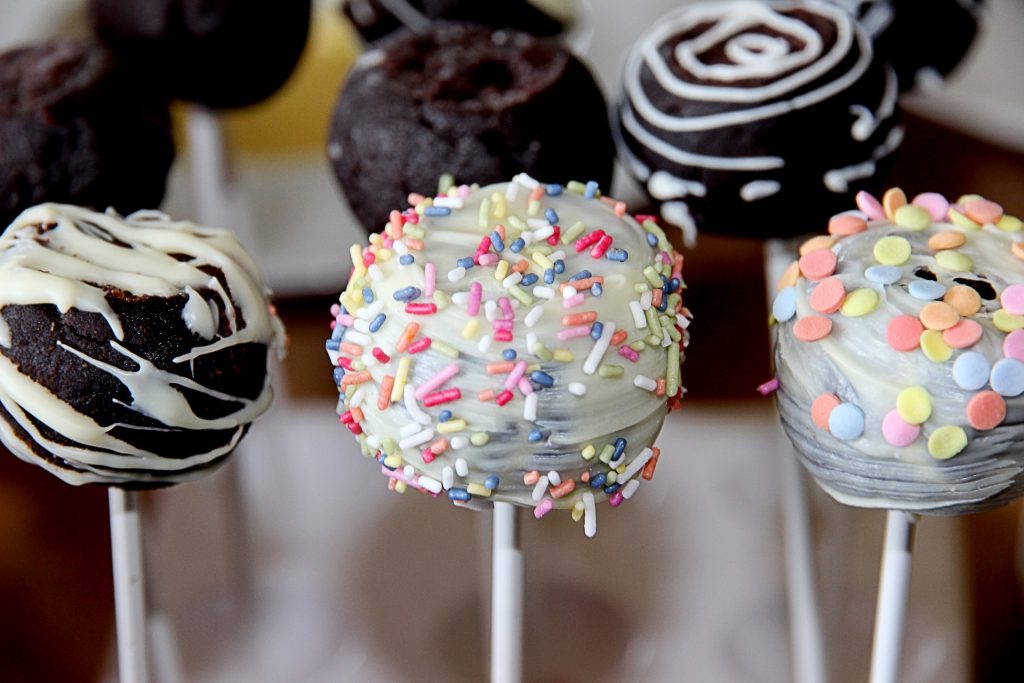 Choose the method that suits you
There are several ways to make cake pops. Either you are very brave and love cooking, in this case you can make the dough yourself. Either you want to save time and let your children get their hands dirty. And there, it immediately becomes much more fun?
It also depends on your hardware. Do you have a cake-pop maker or a silicone cake-pop mold? If not, it does not matter, we can very well do without.
In other words, either we cook a cake batter in the molds to obtain round cakes or in the shape of stars or hearts (depending on the shape of the molds), or we knead crushed cakes with fresh cheese, cream or ganache.
But for today you won't need molds or a machine, believe me! It's much more fun to get your little hands working. ?
Ingredients for:
A cake type cake, pound cake, chocolate cake (prepared yourself or sold commercially)… according to your tastes.
Mascarpone, fresh cheese, spread, jam… This will serve as a binder so that your cake is no longer crumbly.
Chocolate ? White, milk, dark… Again, it's up to you.
Sugar pearls, chocolate vermicelli, sugar paste, glitter... Anything you can use to decorate them.
Lollipop sticks. They are easily found in stores.
A support. Ideally a block of polystyrene covered with aluminum foil to stick your cake-pops in.
Preparation of:
In a container, crumble the cake you have chosen.
Incorporate the binder (here, nutella) until the dough holds the shapes. To find out if your texture is good, knead a small portion of dough and form a ball with it, it should not crumble.
You can start shaping your cake-pops. To celebrate Easter, I chose to make egg-shaped cake-pops. But you can just as easily make them any shape you want.
Put the cake-pops in the fridge for 15 min or in the freezer for 5 min.
Meanwhile, melt your chocolate in a bain-marie over low heat.
Take the cake pops out of the fridge. Dip the lollipop sticks in the melted chocolate, about 1 cm, and plant them in the cake-pops. Smooth the base with your finger so that it does not overflow.
Store in the fridge to let the chocolate solidify.

Decoration and presentation of cake pops
Pour your melted chocolate into a tall, wide enough glass.
Take your cake-pops by the stick and dip them in the chocolate so that they are perfectly covered.
Tap them on the edge of the glass to remove the excess chocolate.
Take advantage of the fact that the chocolate is not yet dry to decorate your cake-pops. There, free rein to your imagination! Your children will be able to decorate them as they wish. This is the most fun part.
Finally, poke them in your support to keep them straight.
Let dry and enjoy.

To consume without moderation ! Well, a little anyway. Your children shouldn't get sick because of me...