As you all know, a few days after the New Year comes Epiphany, a Christian feast that celebrates the Messiah who came and incarnated into the world and received the visit and homage of the Magi. It takes place on January 6, but in countries where theEpiphany is not a public holiday, it can be celebrated on the first Sunday following January 1st in order to eat a good galette des rois.
On this day, we share the famous Galette des rois, which contains a bean that would make "king" anyone who finds it in their slice of cake. ? And that's the recipe I'm sharing with you today. With frangipane, apple compote, or simply almond cream, all the variations are possible. Mine, my favorite is the latter, with almond cream, not to be confused with frangipane (mixture of almond cream and pastry cream).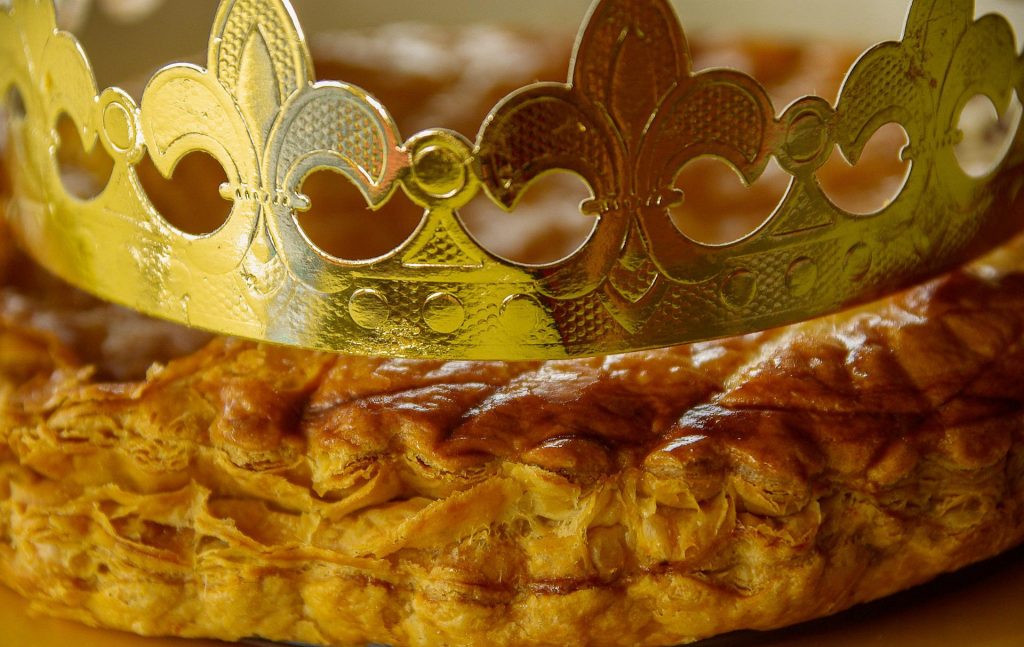 Here is the recipe!
Ingredients (for a 6-part galette)
2 puff pastry sheets (homemade or store bought)
125g sugar
150g ground almonds
60g of soft butter
3 eggs (2 whole + one yolk)
1 gousse de vanille
2 cases of rum (optional)
1 bean
Preparation of the Galette des Rois
Preheat oven to 180 ° C
Work the soft butter and sugar until you get a frothy texture.
Scrape the seeds from the vanilla pod and add them to the mixture with the ground almonds.
Add the two whole eggs and the rum. If you don't like rum, you can put orange blossom or any other flavoring instead.

Assembly of the Galette des Rois
Spread a first puff pastry in a mold or directly on the plate of your oven, keeping the sheet of parchment paper.
Place the almond cream in the center up to 2 or 3 cms from the edge and place the bean. Preferably towards the outside of the pancake.
Cover with the second pastry, seal the edges with water and fold them over so that the cream does not come out during cooking.
Draw a pretty design on the top (rosette, ear, crown, diagonals…), using the tip of a knife.
Glaze the top of the galette with a mixture of egg yolk and water.
Bake for 30 to 40 min thermostat 6/7.
Bon appetit foodies! and Happy Epiphany!
Watch the cooking carefully, the dough must be golden on top but also on the bottom. I love the Galette des Rois, in all its variants.