Charlemont has, since 1555, occupied a strategic position in the heart of Europe.
First in defense of the empire of Charles V, this stronghold was then coveted and besieged by all the Greats of Europe until 1914. It never surrendered. Today, it is the tourist who climbs to attack the citadel, who is an essential witness to history.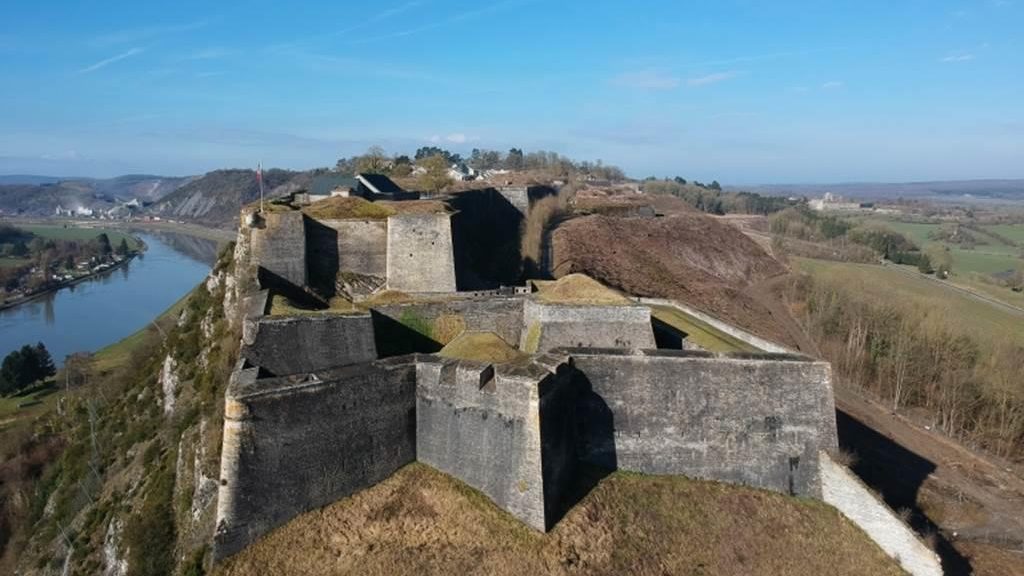 Open-air discovery, on a marked circuit, crossing the Pointe-Est, the old village of Charlemont, or the galleries built over the centuries to defend the citadel. The Charlemont site has been protected as a historical monument since October 24, 1927.
Useful information :
Bring shoes suitable for walking
Bring appropriate clothing depending on the weather
Part of the route is accessible to people with reduced mobility
Please note: for safety reasons, please follow the route defined on the Charlemont site and respect the safety instructions throughout your visit.
Good discovery to all!
Pricing
| Pricing | Min. | Max. |
| --- | --- | --- |
| 08 – Escape Room | 25 € | 35 € |
| 10 – Game booklet | 1 € | - |
| 11 – Duo formula (1 workshop + 1 playful visit) | 6 € | - |
| 07 – Accrocommando | 20 € | 25 € |
| 09 – Children's workshop | 3 € | 6 € |
| 01 – Adult visit | 6 € | - |
| 05 – Laser tag (20 min. part) | 9 € | - |
| 06 – Laser tag (3 parts of 20 min.) | 21 € | - |
| 03 – guided tour | 5 € | 7 € |
| 14 – Supervised ride on all-terrain electric scooters | 20 € | - |
| 12 – Laser tag (Group + 15 people) (20 min. game) | 8 € | - |
| 04 – Visit of Fort Condé from Charlemont | 7 € | 9 € |
| 13 – Laser tag (Group + 15 people) (3 games of 20 min.) | 19 € | - |
| 02 – Child visit (6 to 12 years old) | 4 € | - |