If you are looking for activities on our territory, the Terraltitude park located in Fumay can offer you some! In the heart of the Meuse regional natural park, on its heights, a park full of adventures awaits you.
Suitable for all ages, children or adults will be able to test: its courses oftree climbing neighborhoods, are the paintball, to adventurers tower or his playgrounds.
Thus, you will have something to occupy young and old!
Thrill seeker? The Terraltitude park offers you to do: Fantastic ! At 110 meters above the Meuse, with a length of more than 1 kilometer and a speed of around 100 km/h, you will cross the Meuse and enjoy an unprecedented panorama.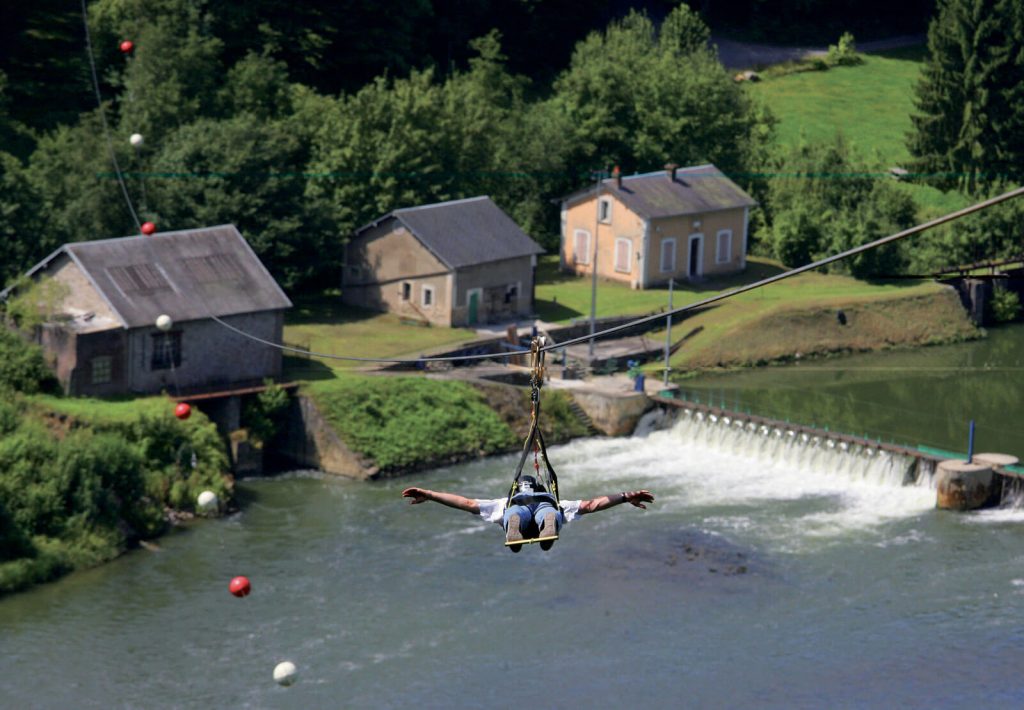 Pricing
| Pricing | Min. | Max. |
| --- | --- | --- |
| Paintball 500 balls | 33 € | 36 € |
| PACK Fantasticable+Accrobranche (with Tour des Aventuriers) or Paintball 300 paintballs | 49 € | 53 € |
| Paintball 250 balls | 21 € | 23 € |
| PACK Fantasticable+Catapult+Accrobranche (with Adventurer's Tower) or Paintball 300 balls | 54 € | 59 € |
| Tour des Aventuriers (only with tree climbing) | 7 € | 8 € |
| Accrobranche (child from 6 to 11 years old) | 16 € | 18 € |
| Ropes | 23 € | 25 € |
| Accrobranche (child from 4 to 5 years old) | 9 € | 10 € |
| Catapult | 9 € | 10 € |
| Inflatable structures | 3 € | - |
| Fantasticable (from 35 kg) | 27 € | 30 € |