The Val d'Ardenne Tourist Office opens its doors to you at 2 reception points for expert advice during your stay.
In Givet, your holiday advisers welcome you to the quays of the Meuse, in a modern, warm and friendly space, in the woody colors of the Ardennes.
You will find all the necessary documentation and the advice of the advisers on your stay to organize your stay as well as possible.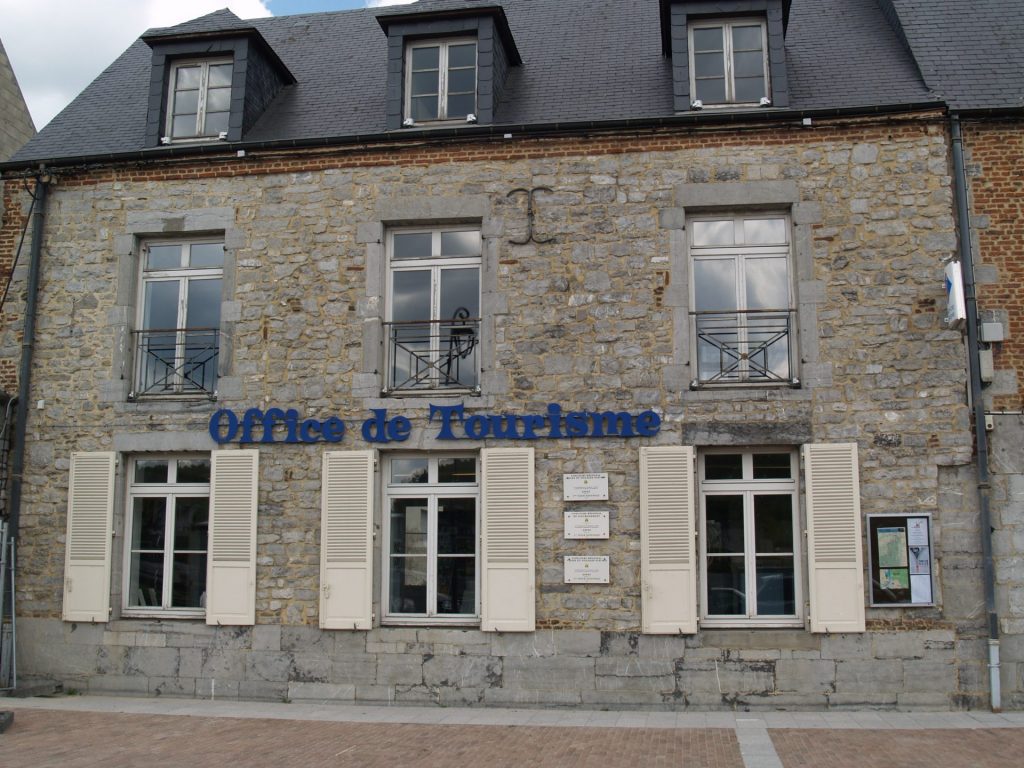 The Givet reception point is also:
a souvenir shop (boar stuffed animals, magnets, postcards, placemats, books, IGN maps and many others…)
a comfortable relaxation area to consult your documentation and enjoy the free wifi in complete peace of mind.
practical information
Givet Tourist Office – 10 quais des Fours – 08600 Givet
Opening hours: From April to September: every day (Sundays and public holidays included) from 10 a.m. to 00 p.m. and from 13 p.m. to 00 p.m.;
From October to March: Tuesday to Friday: 10:00 a.m. to 12:00 p.m. and 13:00 p.m. to 17:00 p.m.
Saturday: 13:00 p.m. to 17:00 p.m.
close on Sunday
Phone: 03 24 42 92 42
Contact: info@valdardenne.com
Website: www.valdardenne.com
Another reception point in Vireux-Wallerand!