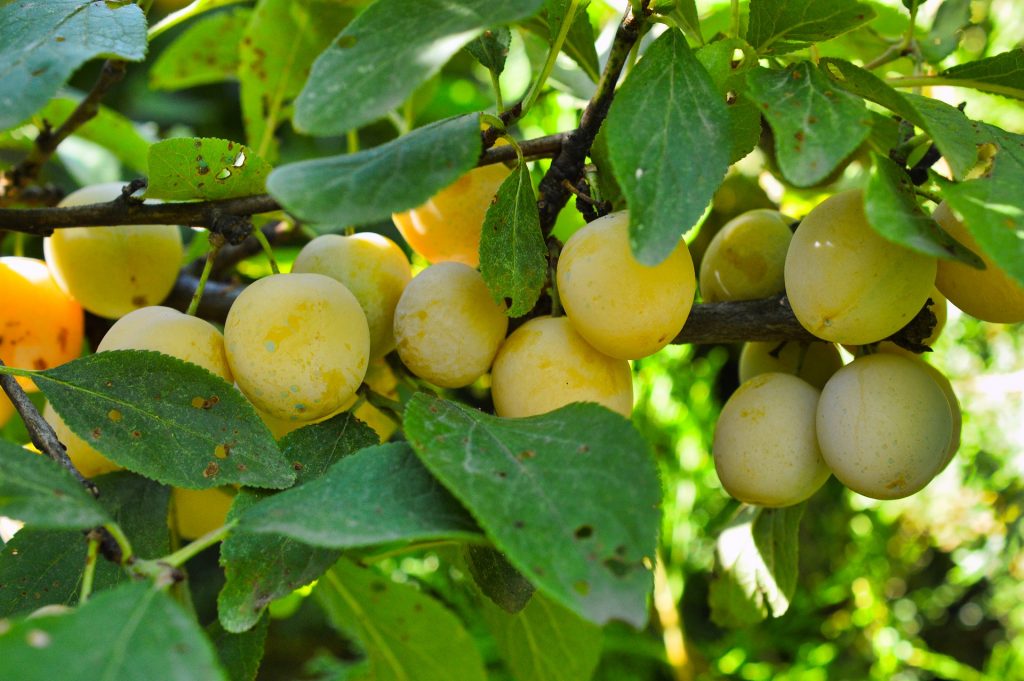 Today, in Gastronomy Mondays in the Ardennes, chef Orphée of the hotel restaurant Robinson reveals his mirabelle plum tart.
If you observe a slight clear veil covering the skin of the Mirabelle plums, just rinse them just before eating them, this is a natural wax made by the Mirabelle plum to protect it from drying out.
Ingredients for the pie:
The pie dough:

(500g of Mirabelle plums)
250g of flour
125g of butter
80g sugar
1 jaune d'oeuf
1 carafe of milk
15g of baker's yeast
vanilla extract
1 orange peel
The cream taken:
2 whole eggs
80g sugar
liquid cream
vanilla extract
Recipe flow
Dough
Pour the flour into a container.
Add the pieces of soft butter.
Add a small pinch of salt.
Pour the sugar and the egg yolk which will serve as a binder but above all as a coloring for the dough.
Add the vanilla extract.
Mix everything so that the flour and butter are one.
Add the orange zest and the baker's yeast.
Then pour the milk into the batter.
Add flour as you go, depending on the progress of your dough.
Finally the dough ready, roll out the dough using a rolling pin.
Adjust your dough well to the mold.
Remove the excess dough.
Place the mirabelle plums on the bottom of the pie.
Preheat your oven to 175° degrees.
Sprinkle the mirabelle plums with sugar.
Bake the pie.
The cream taken
Crack 2 eggs into a bowl.
Add 80g of sugar.
Pour in the liquid cream and the vanilla extract.
Beat everything with a whisk.
Pour your cream on the pie during cooking.
Finally baked, place your pie on a pie plate.
Good appetite and good tasting.