My dear mom has lent herself to the game and reveals her recipe for apple pie. There's nothing like it to cheer you up in this cold and wet season. So get to your stove and bon appetit!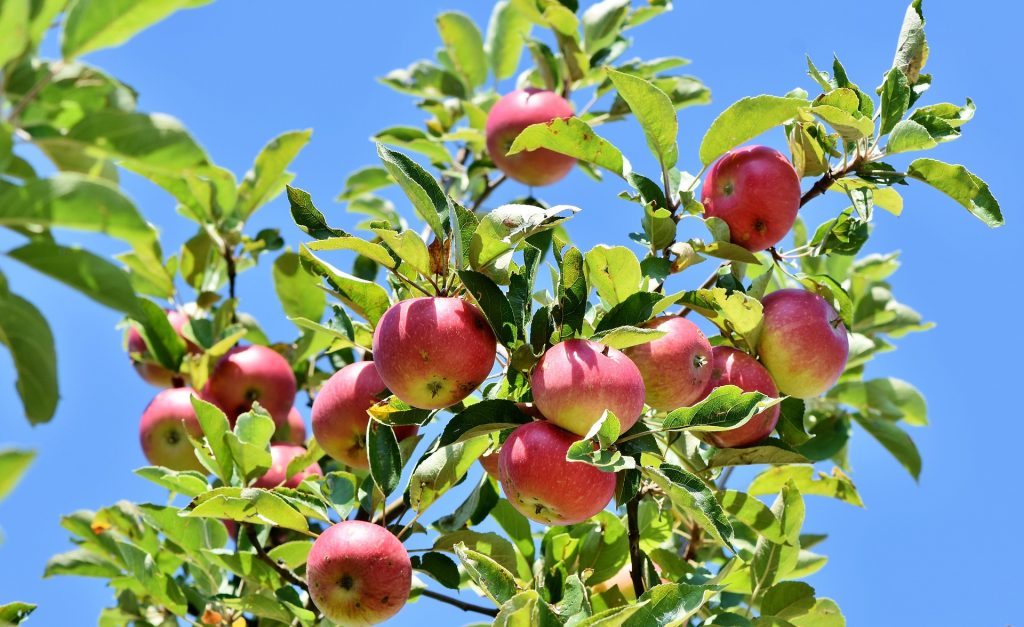 The ingredients for the apple pie
For the shortcrust pastry:
200gr of flour
100gr of butter at room temperature
1 pinch of salt
For garnish:
1 tbsp sugar
5 beautiful apples + 2 for the compote
Potted or homemade applesauce
The preparation
For the homemade compote:
Cook 2 apples cut into small pieces in a small saucepan with the sugar and a little water.
Boil for 15 minutes over low heat (or 8 minutes in the microwave).
Mix the compote.
The pie :
Prepare a shortcrust pastry with the flour, diced butter, salt and sugar.
Mix with 1/2 glass of water until it forms a ball and leave to stand for 20 minutes.
Butter the pie dish, roll out the dough and prick it with a fork.
Place a layer of applesauce on the bottom of the pie. Sprinkle with sugar according to your taste.
To fill the mould, mum advises you to cut the apples in half, then in not too thin slices, keeping the shape of the half apple.
Using your knife, lift the apples and place them in your mould. This way of filling your pie brings a thickness of apples that awakens your taste buds. Thank you mom for this advice!
Before baking add, at your convenience, a small jelly applied with a brush
where granulated sugar then a knob of butter on each apple.
Bake at 200° for about 30 minutes.

Mmmh this good smell coming out of the oven simply makes your mouth water.
Good appetite foodies and thank you who?……Thank you mom!