North of the Ardennes… it is an emblematic stone. Its bluish color has changing reflections, depending on whether the weather is rainy or sunny. Blue it colors the facades of the houses, and, married to the brick, it will have no more admiration in your eyes.
Thus, this limestone, with its very particular bluish hue, is extracted from the quarry of the 3 Fountains, this bar 400 meters long where the fort of Charlemont clings.
This deposit was already known four centuries ago! The cut stone extracted from its benches was shipped to eastern France. It was particularly appreciated by VAUBAN, who made extensive use of it for the construction and restoration of important regional military works.
The blue stone of Givet
It was used to design sumptuous Romanesque baptismal fonts, which can be found in many Ardennes churches, and to build many houses in Val d'Ardenne.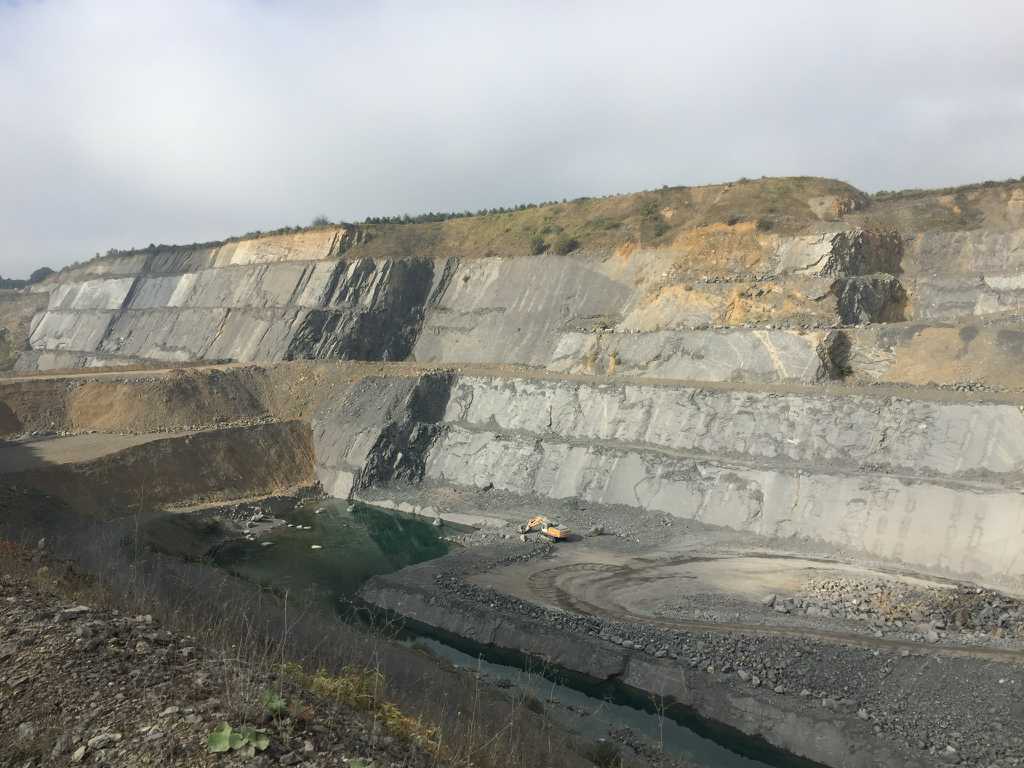 This local stone acquired a great reputation and was even used for the construction of certain quays and bridges in Paris.
This renowned blue stone from Givet is also a source of inspiration:
A treat...
A few years ago, in 1987 to be exact, a Givetois pastry chef-chocolatier had the idea of ​​making a confectionery out of it.
A delicious pure cocoa butter dark chocolate ganache flavored with blueberry and coated in bluish chocolate, and finally lightly rolled in icing sugar… to rediscover the visual appearance of blue stone. In short, a typical Givetois treat…
Other content talking about heritage!