The Onion Fair takes place once a year! So come and have a look and find what you're looking for!
But in fact, what is it?
It is a very large event which brings together no less than 500 street vendors (hawkers) from all over France who set up shop in the main streets of the town of Givet. You can find all sorts of things there: onions (of course), clothes, shoes, cosmetics, decorations, drinks, gourmet dishes, fruits and vegetables, new technologies… and we love it! So passing through the area today? See you there!
But what is the story of the onion fair?
It is a fair, created by the Archdukes Albert and Isabelle in January 1617 in Givet. It was reserved for their most distant subjects of the Empire's marches. This event was essentially agricultural with no less than 500 head of cattle "exhibited" at the fair.
In the middle of the Polish campaign, Napoleon found time to look into the affairs of the town of Givet. From his imperial headquarters in Posen, on December 12, 1806, Napoleon promulgated a decree fixing the dates of the fairs in Givet, and more particularly that of Saint-Martin established on November 11.
The agricultural fair of Saint-Martin finally took the name of "Foire aux Oignons" due to the dominant presence of this product on the stalls. With these 500 head of cattle brought from Belgium despite customs obstacles, the Onion Fair was the liveliest and most active in an entire region. And despite the centuries and decades, the Givet Onion Fair hasn't aged a bit.
The fair, which has kept its original location at Petit Givet, has expanded and now takes place on more than 10 streets and two neighborhoods (Givet Notre-Dame and Givet St-Hilaire). Initially agricultural, it now extends to the commercial sector, to that of services, as well as to organisations, but the onion is still present. And to tell you how important this fair is for the city of Givet, know that it is celebrating this year, in 2019, its 402nd edition! It's not nothing.
Who says "Onion Fair" dit "Great Autumn Funfair"!
As every year, your children will be able to enjoy the great carnival of the Onion Fair in Givet. Many rides will be present on Place Méhul and Place République.
Something to delight young children as well as adults.
The tourist office welcomes you!!!
For the occasion, the Givet tourist office, located on Quai des Fours, will open its doors.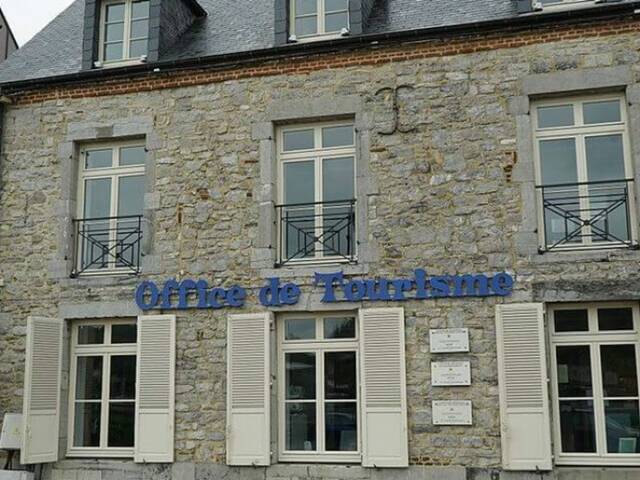 Do not hesitate to visit us to discover our shop with a lot of local products such as: stuffed animals, hats, backpack with the image of our emblematic wild boar, books, souvenirs and local products. Your stay advisor will be happy to answer all your tourist or practical requests.
You can also access our online store at any time!