Here is a dessert idea for Valentine's Day but not only! You can have fun cooking it at any time! So when are you testing?
February 14 is Valentine's Day! Some will opt for the easy way, taking advantage of the Valentine's Day menu at their favorite restaurant. Others will rather roll up their sleeves to concoct a delicious meal for their dear and tender. And I said "hat"! With this in mind, here is a delicious tiramisu recipe!
As for me, today I will offer you a dessert that is perfect for this kind of celebration: Tiramisu with pink biscuits from Reims and raspberries.
A delicious recipe that is super easy to make. Mmhhh a real treat!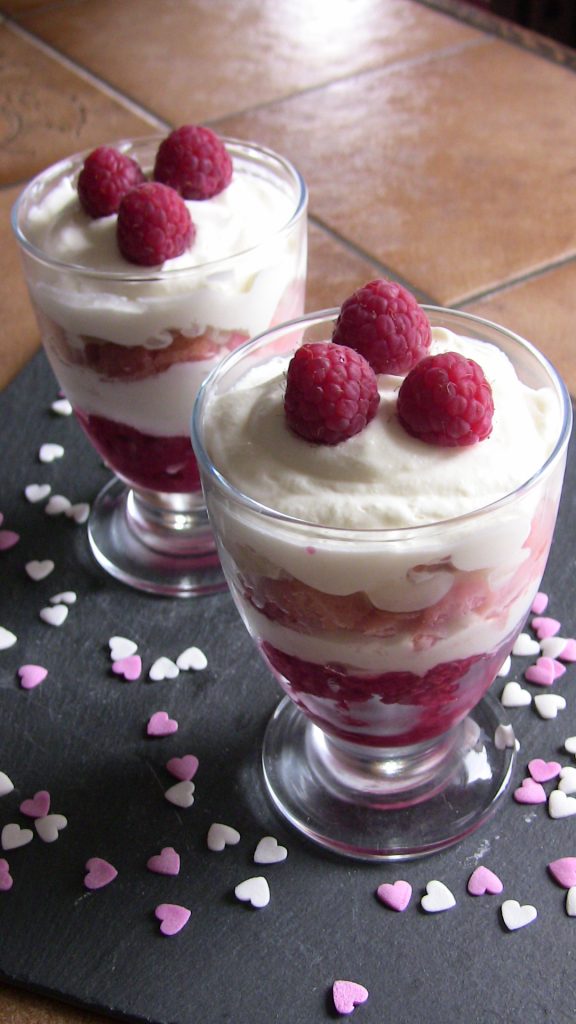 Preparation time: 15 minutes
Ingredients (for 6 people)
500 g of mascarpone
400g fresh or frozen raspberries
24 pink biscuits from Reims
blackberry cream
6 whole eggs
120 g icing sugar
1 handful of blackberries
Preparation of Tiramisu
Crack the eggs, separating the whites from the yolks.
Whisk the egg yolks with the icing sugar and the mascarpone. Add the raspberries, mix and place in the fridge.
Whisk the egg whites until stiff and gently fold them into the mascarpone and raspberry mixture.
Quickly dip the pink biscuits in the blackberry cream cut with a little water.
Line the bottom of a dish with soaked biscuits, and alternate with the preparation. You can also mount the tiramisu in verrines or other containers.
Finish with a layer of raspberry mascarpone.
Arrange a few fresh blackberries as decoration.
Place in the fridge until ready to serve.
And There you go! It's as simple as that, simple but good!
Bon appetit and see you soon for a new recipe!
Source: Marmiton
I liked: the sweetness of the mascarpone which goes perfectly with the acidity of the raspberry!