Discover a top 5 of possible activities in summer in Val d'Ardenne. Fun guaranteed!
"Here comes the summer…, finally the summer…" these notes tell you something, don't they? As far as I'm concerned, when the sun comes out, I try to do as many outdoor activities as possible. Not you? I'm sure it is. So, to cut the work for you and make it easier to organize your stay, here are 5 outdoor activities to do with the family. Which will you choose? (non-exhaustive list)
1) Go tree climbing with your family at Terraltitude
The Terraltitude park, located in Fumay in the Ardennes, is an ideal place to spend a day with the family. Children, parents, young and old, the whole family can indulge in the joys of tree climbing. This is the kind of fun and educational activity that allows children to learn while having fun. So, as much to combine the useful with the pleasant. ?
Different courses are offered and are accessible from the age of 6 years. String walls, hanging swings, nets, bridges, ladders are examples of what awaits you. No less than 108 games through the trees divided by level of difficulty. Don't worry, you don't need to be a great sportsman to venture there. The courses are accessible to all levels, the aim being to have fun and be entertained in the heart of nature. Tarzan better watch out! ?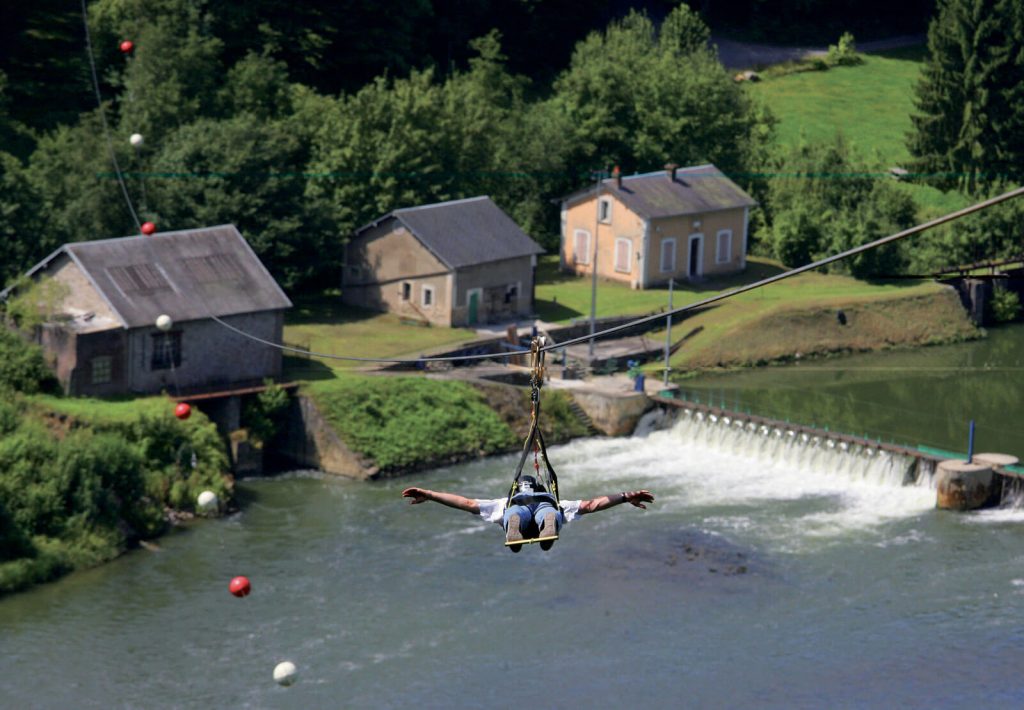 2) Treat yourself to a cruise on the Meuse as a family!
Climb aboard the "Charlemagne" for a unique experience in the Ardennes. Take advantage of it, with or without meals, offered from different towns in the Val d'Ardenne.
Sailing on the Meuse means above all taking the time to enjoy every moment. At the rhythm of the water, you will then be lulled by this bewitching river. You travel through magical landscapes, and discover the multitude of rich and varied landscapes. An ideal outing idea to fully enjoy with family or friends.
3) When we left early in the morning, when we went on the roads…by bicycle
You don't see where I'm coming from? ? It is one of the essential family outings during your stay in the Ardennes, it is obviously the Greenway by bike.
Laid out along the towpath, the Voie Verte is a huge cycle path that connects the towns of Givet and Charleville and more. Indeed, the latter now extends to Sedan and is still in the process of extension.
On foot, by bike, on rollerblades, in Segway, in rosalies... there are many possibilities to spend a real moment of relaxation on the banks of the Meuse and admire the beauty of the Ardennes landscapes.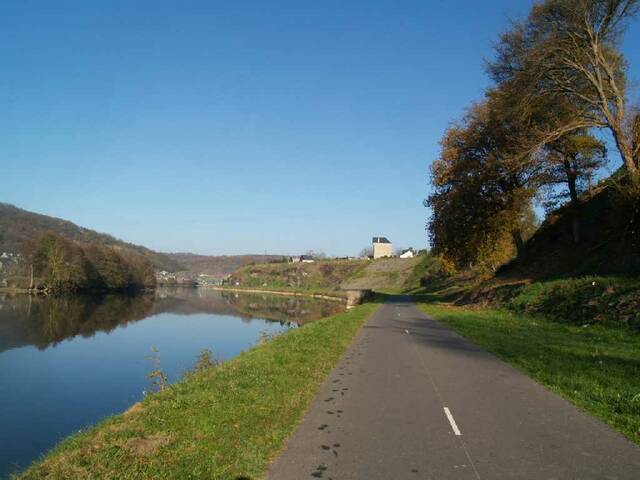 4) A Segway ride is so cool with the family!
Here is a rather unusual idea for a family outing: a Segway ride! This easy, fun, silent and ecological mode of transport will make you grow wings? Equipped with a helmet and a safety vest, you will finally be ready for an unforgettable adventure. ?
You will discover the paths of the Mohron valley and the Greenway as well as our villages at the tip of the Ardennes. You will enjoy superb panoramas, at the Platale viewpoint in Haybes for example. Orphée will make you discover the secrets and treasures of Haybes buried in its surrounding forest. Old slate quarry, legends, breathtaking landscapes, everything is conducive to enchantment and wonder.
A hike full of twists, not to be missed under any circumstances!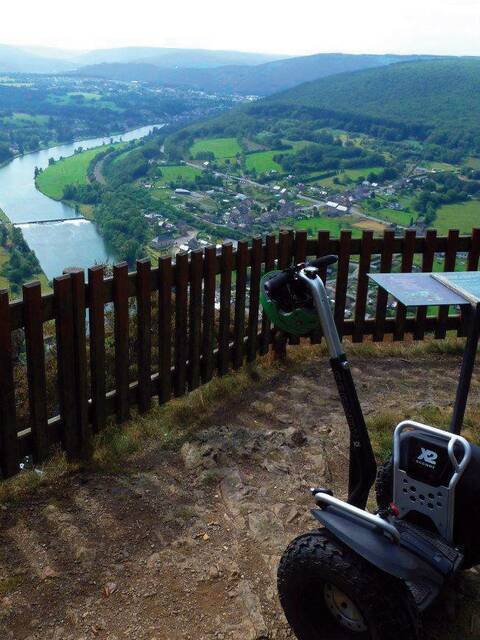 5) Everyone in the water!
When it's hot, there's nothing like a trip to the pool to have fun and splash around with the family. That's good, the Rivéa water park in Givet is the ideal place for that. ? Rivéa is a real leisure complex with an ultra-trendy fitness area including a balneotherapy area, a huge swimming pool offering equipment that is both fun and sporty, a cafeteria, a booling?
There's plenty to keep your whole family occupied and entertained. The swimming pool is equipped with a leisure pool of 125 m² heated from 30° to 32° with water cannons, geyser and massage jets. Your children will feel like small fish in the water in a shallow 60 m² play lagoon with various games and activities, as well as a 4-lane pentagliss and a 70-meter slide for the more adventurous. To the delight of older children, a huge inflatable structure in the shape of an obstacle course approximately 15m in length appears a few times in the large pool. Fun parties guaranteed!
And there you tell me "yes but it's not an outdoor activity". To which I answer you "Don't be mistaken, Rivéa also has an outdoor swimming pool with a space where you can relax and sunbathe? »
There you go, with these 5 ideas for family outings when the weather is nice, you have no more excuses. We are expecting many of you in the Ardenne Valley to spend a wonderful summer. ?