Since the greenway was awarded " european cycle path 2010 at the largest hiking fair in the Netherlands (30 visitors in February), it has seen its popularity grow with a sporting public.
It's not every day that a cycle path is awarded by the country of cycling. As connoisseurs, the members of the jury evaluated the greenway based on quality criteria.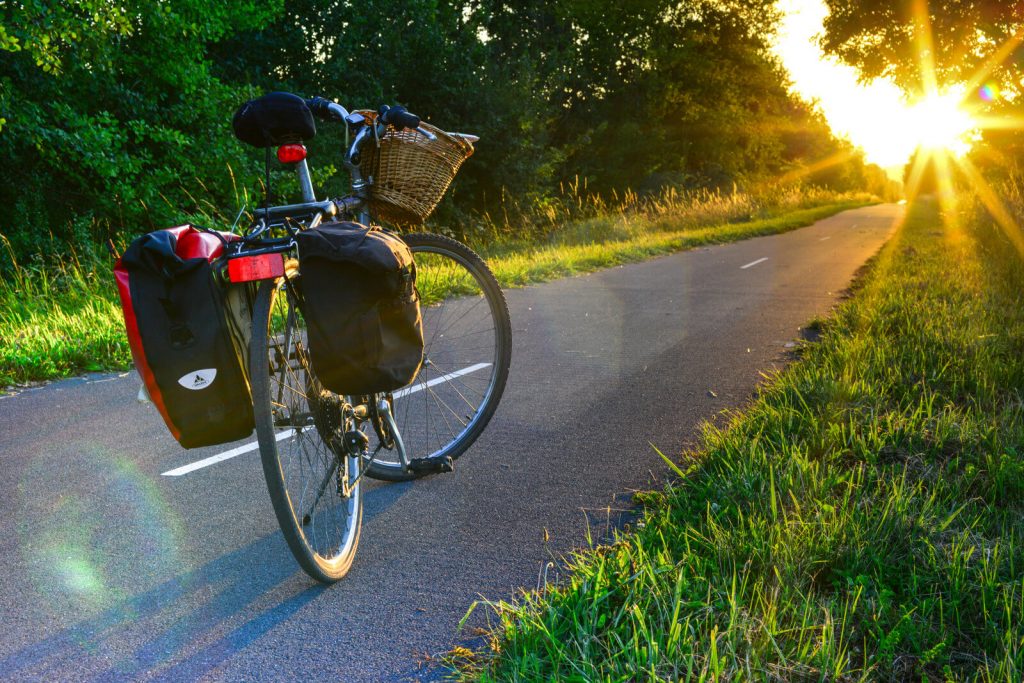 Rosalies and bikes on the greenway
Especially for :
its coating
the beauty and variety of landscapes
the view of the Meuse and the Meuse valley
But, this route laid out on the old towpath has many other qualities. It is a flat route, which makes it accessible to all and in particular to families, and 85 km long, along the Meuse.
It starts at Given where it allows to join the Ravel Belgian on one side, and follows the Meuse to Charleville-Mezieres on the other side.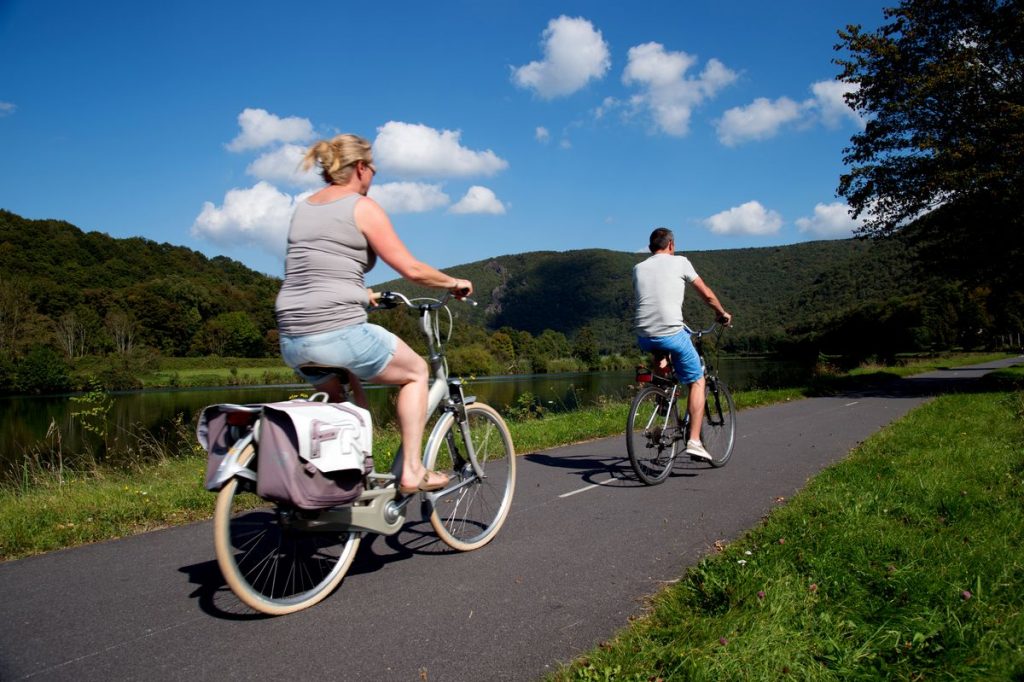 cross theArdennes is rejuvenating and allows you to fully enjoy nature. The real success of the greenway is based on this tranquility and the serenity of discovering this hilly, wooded region. The imagination will do the rest.
If you know the Ardennes a little, you are aware that the forest was populated by nuts ? Even today these legends permeate the whole territory of the Ardennes. The soul of nature, the beauty of the landscapes, the tranquility that emanates favor your senses and your imagination.
The change of scenery is complete!
This is the secret of the Trans Ardenne greenway.
Where to rent bikes near the greenway?
The hiking house
Address: 50 rue Dromart, 08170 Haybes/ phone: 03 24 41 02 75 or 03 24 41 11 36 (town hall),
email: relay.vtt.haybes@orange.fr
Vireux-Molhain MTB welcome center
Address: 34 rue Gambetta, 08320 Vireux-Molhain / phone: 03 24 32 74 49 (morning) and 03 24 41 50 00 (afternoon)
email: mairie.de.vireux-molhain@wanadoo.fr
OPEN ALL YEAR
Givet MTB welcome center
The rental of mountain bikes is intended for the tenants of the relay/ address: Domaine de Mon Bijou, 08600 Givet
phone: 03 24 55 51 49 or 03 24 42 06 84 (town hall)
OPEN ALL YEAR BY APPOINTMENT
Captaincy of Fumay
Address: Wheat Port Quay 08170 Fumay/ phone: 06 30 65 25 79 or 03 24 41 10 34 (town hall)
OPEN FROM MID-APRIL TO MID-SEPTEMBER
See you soon by bike in Val d'Ardenne!